Check out our upcoming events for the month of SEPTEMBER… Pueblito's Open House; Celebrate Mexican Independence Day @ Nathan Phillips Square; Culture Days – Celebrate Culture all across Canada; Check out Alma Latina's Contest to "The Most RACES Show on Earth" at the Panasonic Theatre, Toronto Hispanic Chamber of Commerce's Vision Showcase Awards coming this October and much more. /// Algunos de los eventos que tendrán lugar en el mes de SEPTIEMBRE… Casa Abierta de Pueblito; Celebren la Independencia de México en el Nathan Phillips Square; Dias de la Cultura: Celebraciones culturales a lo largo y ancho de toco Canadá; Participa en el Concurso para 2 boletos – "The Most RACES Show on Earth en el Panasonic Theatre"; La Camara de Comercio Hispana de Toronto – Vision Showcase Awards y much más.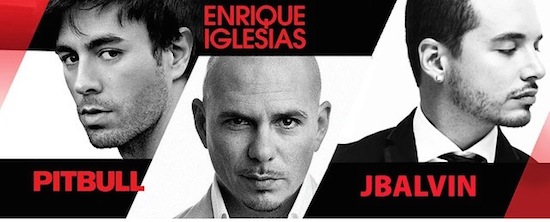 Latin Superstars Enrique Iglesias and Pitbull along with guest star J Balvin
are coming to the Air Canada Centre
this Friday, September 19 and Saturday, September 20th
for an unforgettable concert.
Get your tickets for the event of the year today!

Click Here to Buy Tickets
____________________________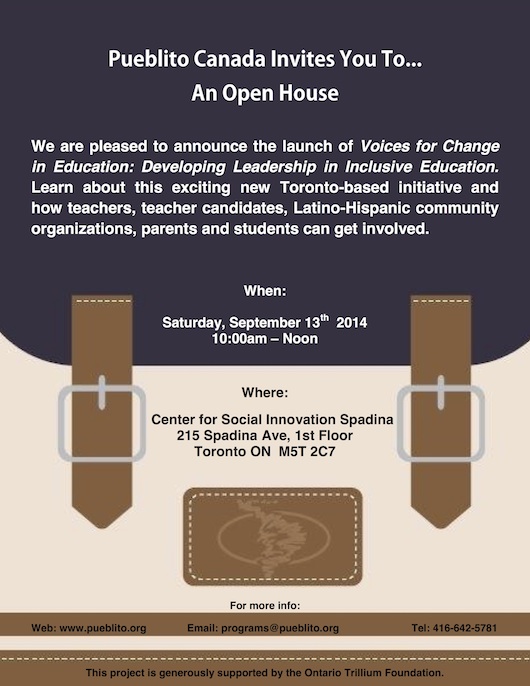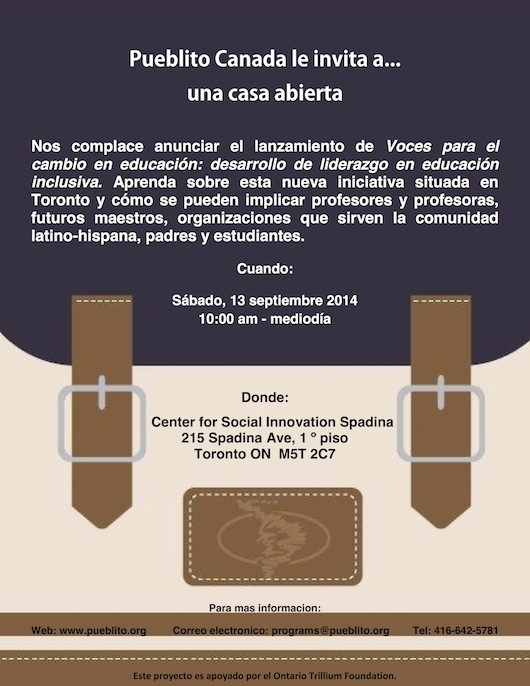 ____________________________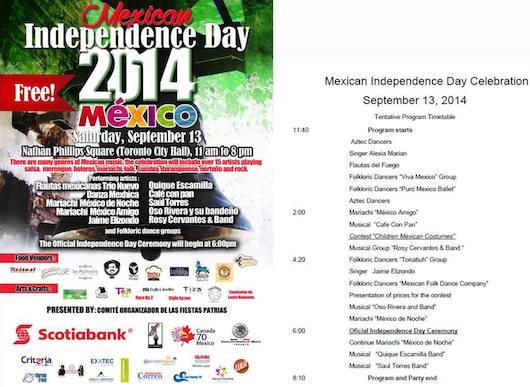 ____________________________
____________________________
Now Accepting Applications for our 2014 After School Youth in Policing Initiative
---
DRPS is now accepting applications for the 2014 After School Youth in Policing Initiative!
This program is in collaboration with the Ministry of Children and Youth Services; DRPS will engage students in positive, productive activities in a safe and healthy environment. This is a paid student position, running for 14 weeks, nine hours/week, Wednesdays and Saturdays, beginning November 26, 2014 through to March 14, 2015.
The goal of the program is to inspire young people to look at the many different aspects of policing and to empower students to become ambassadors for the Durham Regional Police Service and their community. As ambassadors, the students will work to improve police and community relations. Successful students will be working closely with members of the police service learning leadership, team building and communication skills.
How to Apply
• Complete the Youth In Policing Student Application by clicking on the correct link for the position you are interested in: Team Leader or Student:
• Once the application is complete save your document as one pdf file. Save the file as your name (example: Katy Perry.pdf)
• Apply online by visiting our Recruiting section of the website.
• To submit your application check the box next to job ID for the position you are applying for: 6174 Youth in Policing – Team Leader or 6173 Youth In Policing -Student. Click – Apply Now – Create a User Name and Password. Click – Register Now
• Select `Upload a new resume.' Click Continue
• Browse and upload your application package (example: Katy Perry.pdf)
• Complete `My Profile' page, review and modify as needed. Click Save
• Complete Application Questionnaire. Click Submit Now
• Application process is now complete > log out
Please note: incomplete applications will NOT be considered.
Contact Us
Phone: (905) 579-1520 Ext: 4386
Email: youthinpolicing@drps.ca
The Youth In Policing After School Initiative runs Wednesdays 5 p.m. – 8 p.m. and Saturdays 10 a.m. – 4 p.m. at Durham College, 2000 Simcoe St N. Oshawa, ON L1H 7K4.
*In order to apply for a Team Leader position you MUST be a graduate of a previous Youth In Policing Initiative with the Durham Regional Police Service.*
The Durham Regional Police Service is an equal opportunity employer.
____________________________
AJAX PUBLIC LIBRARY
"Viva Los Libros" Spanish Storytime

Tuesdays,
Sept 23, & Oct 7, 21
6:30 – 7:30 p.m.
Ajax Public Library Main Branch
Share some family friendly stories, songs, games and cultural activities in Spanish.
Suitable for children ages three and up.  This is a free program but space is limited.Register by phone 905-683-4000 ext. 8811 or by email: libraryinfo@ajaxlibrary.ca.
____________________________
***

ALMA LATINA ONLINE MAGAZINE
CONTEST

***
Win 2 Tickets to MRSOE! (Value $80) @ the Panasonic Theatre. Visit our Alma Latina's Facebook Page for Details to participate.
MRSOE! has grown into North America's premier multicultural comedy show. This show features TWO hilarious Hispanic comedians: Daniel Tirado (Peruvian), New York, NY (Gotham Comedy Live, Stand-Up NBC); Cory Fernandez (Puerto Rican), Brooklyn, NY (Def Comedy Jam, Orange is the New Black) .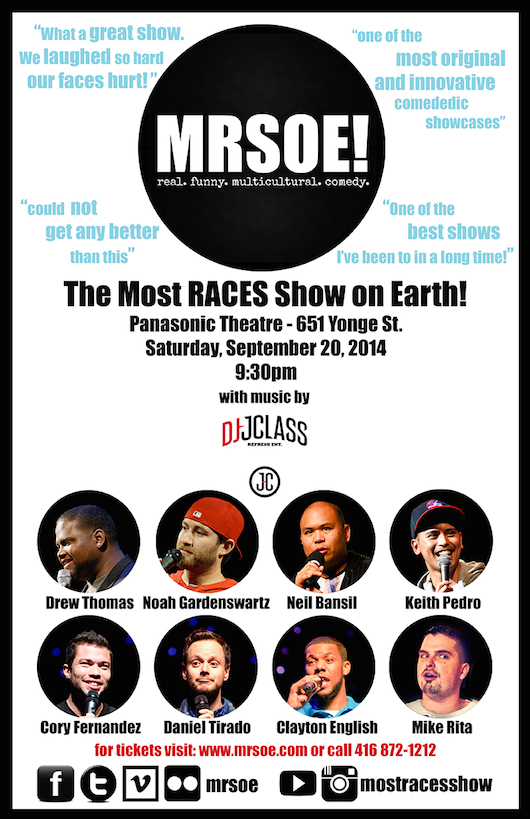 ____________________________

THCC Vision Showcase Awards Finalists Announcement
The Toronto Hispanic Chamber of Commerce and Presenting
Sponsor, Scotiabank, announce the finalists for the Vision Awards 2014.
The event, which will be held on Thursday, October 16, 2014, at the CBC Glen Gould Studio,  will bring together the entire community to celebrate the achievements of our distinguished lineup of Hispanic businesses, professionals, entrepreneurs and artists.
The THCC VISION Showcase Award 2014 will celebrate six Canadian Hispanic business leaders in Toronto, each of whom has achieved excellence in their field, making a positive impact on the community. These Businesses and Entrepreneurs will be presented to the audience and become award recipients in the following categories: Emerging Entrepreneur, Entrepreneur, Small Business, Arts & Culture, and Career Achievement Award. Award recipients will be announced during the event.
Arts and Culture
| | | |
| --- | --- | --- |
| Name  | Last Name | Name of the Company |
| Laura | Fernandez | Laura Fernandez |
| Jorge | Zarate | Mexican Folks Ballet |
| Beatriz | Pinzano | Aluna Theatre |
| Alejandro | Rabazo | Gov. of  Ontario/MNR |
| Fidel | Pena | Underline Studio |
| Diana | Jaramillo | Scribble me Silly |
| Fredy | Velez |  Radio Ondas Hispanas |
Career Achievement Award
| | | |
| --- | --- | --- |
| Name  | Last Name | Name of the Company |
| Mario | Guilombo | Canadian Human Rights Int. Org. |
| Cesar | Palacio | Cesar Palacio |
| Samantha | Alfonzo | Fasken Martineau |
| Ricardo | Chirinos | Scotia McLeod, Rosedale |
| Hilario | Duran | Hilario Duran |
| Orely | Patino | TLN Telelatino |
| Eduardo | Garay | EGaray Consulting Services |
| Alejandro | Rabazo | Gov. of  Ontario/MNR |
| Johnatan Bonilla | Ramirez | Studio316 |
| Mike | Zenteno | Hogg, Shain & Sheck |
Emerging Entrepreneur
| | | |
| --- | --- | --- |
| Name  | Last Name | Name of the Company |
| Steven & Luis | Wharton | Latinos  Multicultural Magazine |
| Steven | Gonzalez | Valdez Latino Street Food |
| Karol Nicole | Maldonado | ELLA BELLA STYLES |
| Johnatan | Basden |  Royal Lepage Real Estate Professionals |
| | | |
Entrepreneur
| | | |
| --- | --- | --- |
| Name  | Last Name | Name of the Company |
| Juan | Carranza | Carranza LLP |
| Ramón | Calero | El Rancho Restaurant |
| Alexander | Salavarrieta | Hyperiris |
| Rod | Ponce | BeeHive |
Small Business
| | | |
| --- | --- | --- |
| Name  | Last Name | Name of the Company |
| Salvador | Alanis | Bakery Communications |
| Juan David | Arbelaez | Mistura Timepieces Canada |
| Juan | Velazquez | Conceptos Group Inc. |
| Paola/Adriana | Sorlozano | Santo Pecado |
| Diana /Keiter | Feliz | Spanglish Media Group Inc. |
____________________________