Fito Blanko has come a long way from his days performing at Telelatino's LatinFest festivals in the early 2000s. The Torontonian Tropical/Urban singer-songwriter— of Panamanian background— is currently riding the Fast & Furious wave— quite literally— as his song "Meneo" was chosen to be in the highly successful Furious 7 soundtrack (number 1 on the Billboard Album Charts as of last week). Not only that but Blanko has also been chosen to be a Toronto 2015 Pan Am Games ambassador and he is releasing his latest studio album "Paraíso Nocturno" later this year.
Lea la Versión en Español al Pie de la Página
Success hasn't come easy to Fito Blanko (real name Roberto Testa), but even from the early days of his career in the Latin music scene in Toronto, everyone who met him or ever saw him perform realized that there was something special about this young Mississauga artist, not only in his musical creations but in the way he took control of his career and surrounded himself with the right people (like long time producer Sensei, who's been with him from the get-go). Also evident were his entrepreneurial skills and vision. This year Blanko finds himself at the highest point of success— a gradual but steady rise, really, since his first album, "Higher Level" was released in 2004— with his single "Meneo" having been included as part of the soundtrack for the mega successful and record-breaking Furious 7 franchise, which just made history by surpassing the $1 Billion global box office record faster than every other film in history. Having the honour to be part of such an important project happened by way of rather tragic circumstances.
With Paul Walker's sudden passing, the release of the movie had to be postponed for a few months and in that lapse of time Fito wrote the song "Meneo" and submitted it to the studios. They heard it, loved it and it really fit the film so well that it was included in the soundtrack. "I'm really excited with 'Meneo' being on Furious 7", says Fito. "It's one of the most important and influential things that have happened in my career. When I originally recorded it, I didn't record it with the thought in mind of having the song featured in the movie. I guess things just happened and although it was definitely an untimely death, I think the directors and the producers of the movie honoured him in the best way possible with the tribute at the end of the movie. It was an incredible movie to watch. It's crazy because as I was watching it, I heard my song play. It was so surreal. I couldn't believe it was my song because the way they arranged it, the way they put it together, it really did fit the movie and it does provoke a certain emotion, especially it being the last scene when they're all together. Everybody is in the scene."
But being part of the worldwide phenomenon that is "Furious 7" didn't happen overnight. Fito has been working tirelessly from the beginning of his career to get to where he is right now. The success he's found has come not just because of his great talent, but also with a lot of hard work. He also credits it to his ability to foster great relationships, at a human level, with everyone he meets, especially in the music industry. He's collaborated with many of the who's who of the Latin and non-Latin Urban genre in North America: from Drake to Elvis Crespo (a collaboration that earned them a Latin Grammy nomination for the song "Pegadito, Suavecito"), el Cata, Fat Joe, Black Jonas Point, Jowell and J Alvarez, to mention a few.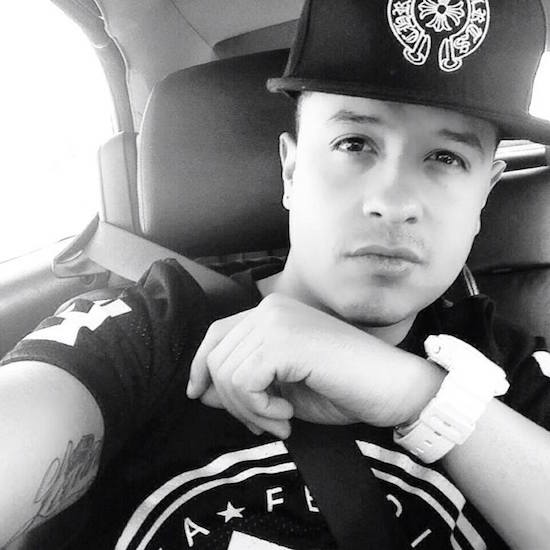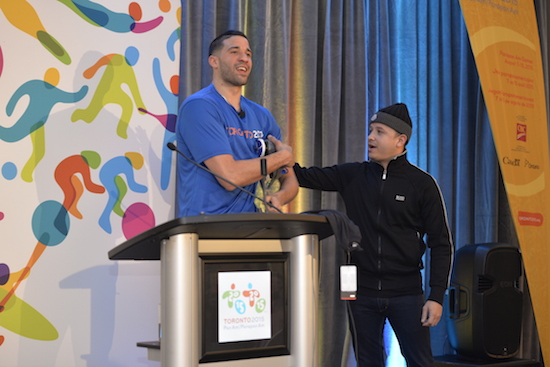 https://youtu.be/4KAalu4DnVc
Two years ago he was signed by Pitbull's Record Label Mr 305 Inc. Robert Fernandez, CEO of Mr. 305 Inc., said: "I am very excited to have Fito on board with Mr.305 Inc. I have been managing Fito for two years now, and we felt it was time to bring him into the Mr. 305 family officially. In my opinion, Fito is an artist that can wordplay in the English and Spanish market in a way that is remarkably similar to the way Pitbull does." For Fito, this is a very natural continuation of the relationship he had already established with Pitbull and his management team, having been working together and actually having a friendship with them for many years before he signed the record deal. "I've opened up for Pitbull in several occasions, and I'm talking about 2004, 2006. So I built a very strong relationship with his management team as well. So everything that's happened, signing with Mr. 305, happened very organically. I was already working with Mr 305 and Pit for a year before that deal came about. So before I even signed as an artist with the label, I had already built a relationship with them."
Signing with the label, however, doesn't mean Fito has abandoned his roots. He still lives in Toronto, a city he says inspires him fully in all of his creations, and where he's not planning to move away from anytime soon. It is refreshing and encouraging to see he has been able to stay in the city and yet find such international success, working with artists from all over. "I encourage everybody to start locally," says Fito. "You have to start locally. It just happened that once I did everything that I had to do here, I built a foundation. This is my home, this is my foundation. Now I can go to other cities and to other countries and talk about what it's like to be from Toronto. Creatively (being from Toronto) sets me apart because Toronto is a very unique city, very special, very distinct 'cause we have a little bit of all these major cities in one. In the summertime there's certain parts of the city where it does feel like L.A or Miami. There are certain nightclubs that do feel like New York nightclubs. Creatively speaking the seasons play into the mood of the music. A place like Toronto allows you to be, creatively, in different moods." We should get a better feel for what he means, Fito promises, with the release of his next album, "Paraíso Nocturno" (Nocturnal Paradise). He will be dropping his first English single called "All Night Long" in the next little while, hoping to do a full crossover into the English market with this effort.
This year has been incredible for the singer/songwriter, not only because of all the accomplishments he's reached in his career, but he has also been fittingly chosen to be an Ambassador for the Toronto 2015 Pan Am Games, a role he's extremely proud of and enthusiastic to fulfill. Just last week, says Fito, they put a call out for volunteers, expecting to fill about 20,000 positions. They filled 25,000 positions for which a record-breaking 60,000 people applied. He's also excited about the chance to show off Toronto, this city he loves so much, to all the Latinos (athletes and visitors) and all the tourists in general who come to be part of the Games.
His future looks bright and promising and the Latin community in Toronto could not be prouder of the talent of this young artist, who's proven to be not only creatively rich and versatile, but also a savvy entrepreneur— something that any artist should be if they want to take the reigns of their career properly. Fito has surrounded himself with the right people, all young savvy entrepreneurs like himself, and has made sure that he is fully in control of his creations. "Absolutely," says the artist. "That's the reason why I started my own company with Chris (Androutsos), Crown Loyalty Entertainment, because we needed to have the entrepreneurial mind. Ever since I released my first album, which was 'Higher Level', I got a distribution deal. I was never a signed artist to Universal, which means that I own all my music. All of my catalogue, all the Fito Blanko music that you heard, even from when I first started, I own, it's mine. It's not owned by any record label. It gives me the freedom to really administer the music, license the music worldwide and I like kind of being hands on with the business aspect of things." This right here is definitely a lesson every musician should learn and live by.
Seeing his great success, the way he manages his career, the immense talent Fito Blanko has, there is no doubt that he raises the profile of all Latinos in Toronto, sets a precedent as a pioneer for others to follow, he opens up some doors for others and he is also an example and inspiration of what can be achieved when you work hard and believe in yourself, regardless of where you live and where you come from. We're excited to see what the future brings for Fito Blanko.
https://youtu.be/O1B_MQU14Lg
____________________________________
2015 Ha sido Increíble para Fito Blanko:
Furious 7, Pan Am Games y un Nuevo Album.
Fito Blanko ha recorrido un largo camino desde los días en que participara en el LatinFest de Telelatino a principios del 2000. Este artista de música tropical y urbana, nacido en Toronto pero de descendencia panameña, se encuentra ahora disfrutando del éxito obtenido por la película "Furious 7", de la que forma parte al ser incluído en el álbum de la misma con su canción "Meneo". Este álbum está en los primeros lugares de los Billboard Charts desde la semana pasada. Y eso no es todo: Blanko es uno de los Embajadores de los Juegos Panamericanos a realizarse este verano en Toronto y de la misma forma se prepara tambien para lanzar su más reciente producción discográfica, "Paraíso Nocturno" en este año.
El éxito no ha llegado de manera fácil para Fito Blanko (nombre real Roberto Testa), pero desde los primeros días de su carrera en la escena de la música latina en Toronto se le auguraba un futuro prometedor, ya que de lejos se notaba que había algo especial en este joven artista de Mississauga, no sólo en sus creaciones musicales, sino en la forma en que tomó el control de su carrera y se rodeó de las personas claves como su productor Sensei, con quien ha trabajado por años y que ha estado con él desde sus inicios. También fueron evidentes sus habilidades empresariales y la visión que tenía de adonde quería llevar su carrera artística. Este año Blanko ha alcanzado la cumbre del éxito— un esfuerzo gradual pero constante desde que lanzara su primer álbum, "Higher Level" en el año 2004— hasta hoy día con su single "Meneo" al ser incluído en la colección de temas escogidos para la franquicia "Fast and Furious", que acaba de hacer historia al superar más rápido que ninguna película en la historia el récord de taquilla global de $1 billón. Sin embargo, el honor de formar parte de un proyecto tan importante se dio gracias a una terrible tragedia.
El trágico fallecimiento de Paul Walker provocó que el lanzamiento de "Furious 7" fuera pospuesto por unos meses y en ese lapso de tiempo Fito escribió la canción "Meneo" y lo envió a los productores de la película. Ellos oyeron la canción, les encantó y encajó tan bien con la película que decidieron incluírla en la pista de audio. "Me emociona muchísimo que 'Meneo' sea parte de Furious 7″, dice Fito. "Es una de las cosas más importantes y de mayor influencia que han sucedido en mi carrera. Cuando grabé la canción, no lo hice con la idea de que esta apareciera e en la película. Por cosas del destino las cosas sucedieron asi. La muerte de Paul Walker fue definitivamente una muerte prematura, y creo que los directores y los productores de la película le rindieron homenaje de la mejor manera posible, con el tributo al final de la película. Es realmente una película increíble. Fue muy emocionante cuando estaba viéndola escuchar mi canción. Fue una cosa de otro mundo. No podía creer que esa era mi canción, porque la forma en que la arreglaron y pusieron todo junto, hicieron que realmente encajara con la película y hace que provoque cierta emoción, sobre todo por ser la última escena cuando están todos juntos. Todos los actores principales están juntos en esa escena ".
Pero ser parte del fenómeno mundial que es "Furious 7″ no es algo que sucedió de la noche a la mañana. Fito ha estado trabajando incansablemente desde los inicios de su carrera para llegar hasta donde se encuentra ahora. El éxito que ha alcanzado se debe no sólo a su gran talento sino también a su arduo trabajo. También acredita el éxito a su capacidad de fomentar buenas relaciones, a nivel humano, con todas las personas que se relaciona, sobre todo en la industria de la música. Ha colaborado con muchas de las luminarias de la música urbana, Latinos y no-Latinos como Drake, Elvis Crespo (una colaboración que les valió una nominación al Latin Grammy por la canción " Pegadito, Suavecito " ), El Cata, Fat Joe, Black Jonas Point, Jowell y J Alvarez, para mencionar a algunos.
Hace dos años firmó con la casa discográfica de Pitbull, Mr. 305 Inc. Robert Fernández, director general de Mr. 305 Inc., dijo: "Estoy muy emocionado de tener a Fito con Mr. 305 Inc. He estado manejando la carrera de Fito desde hace dos años, y nos pareció que ya era el momento de incluírlo oficialmente a la familia de Mr. 305. En mi opinión, Fito es un artista que puede navegar el mundo en Inglés y Español de una manera bastante similar a la forma que lo hace Pitbull. "Para Fito, esto es una continuación orgánica de la relación que ya había establecido con Pitbull y su equipo, ya que trabajan juntos y sostienen una buena amistad desde hace muchos años, mucho antes incluso de que firmara su contrato de grabación. "He abierto para Pitbull en varias ocasiones, y estoy hablando de 2004, de 2006. He construído una relación amistosa muy fuerte con él y su equipo. Así que todo lo que ha pasado, la firma con Mr. 305, sucedió de forma muy orgánica. Yo ya estaba trabajando con el Mr.305 y Pit durante un año antes de que firmara con ellos. Asi que incluso antes de firmar con la disquera, yo ya mantenía una relación muy fuerte con todos ellos".
El haber firmado con Mr. 305, sin embargo, no significa que Fito haya abandonado sus raíces. Todavía reside en Toronto, una ciudad de la que dice le inspira plenamente en todas sus creaciones, y de donde no piensa mudarse en un futuro cercano. Es refrescante y alentador ver que ha sido capaz de permanecer en la ciudad y sin embargo encontrar tal éxito internacional, trabajando con artistas de todas partes. "Animo a todos a comenzar de forma local", dice Fito. "Hay que empezar a nivel local. Simplemente sucedió que una vez que realicé todo lo que planeé en Toronto me dio la oportunidad de sentar base. Esta es mi casa, este es mi base. Ahora puedo ir a otras ciudades y a otros países y hablar sobre lo que se siente el ser de Toronto. El ser originario de Toronto me distingue en la creatividad porque Toronto es una ciudad muy única y especial, muy distinta porque incluye aspectos de todas las grandes ciudades sin tener que abandonar Toronto. En verano hay ciertas partes de la ciudad donde se siente como Los Ángeles o Miami. Hay ciertas discotecas que se sienten como clubes nocturnos de Nueva York. Creativamente hablando, las estaciones de tiempo influyen el estado de ánimo de la música. Un lugar como Toronto te permite abarcar creativamente varios estados de ánimo". El lanzamiento de su próximo álbum," Paraíso Nocturno " nos va a dar una mejor idea de lo que se refiere con esto, nos promete el artista. El primer sencillo en Inglés, llamado "All Night Long" será lanzado en las próximas semanas, con le que espera incursionar en el mundo de la música en Inglés en este país.
Este año ha sido increíble para el cantautor no sólo por todos los logros que ha alcanzado en su carrera, pero también por haber sido escogido como Embajador de los Juegos Panamericanos en Toronto, un rol que lo enorgullece mucho y que ha tomado con mucho entusiasmo. La semana pasada, nos dice, se hizo un llamado a voluntarios, de los que esperaban tener unos 20,000. Al final llenaron 25,000 puestos, con un número record de 60,000 solicitantes. Le entusiasma tambien la idea de tener la oportunidad de mostrar a Toronto, esta ciudad que tanto ama, a todos los Latinos (atletas y visitantes) ya  todos los turistas en general que vengan a ver los Juegos Panamericanos.
Su futuro se vislumbra brillante y prometedor y la comunidad Latina en Toronto no podría estar más orgullosa del talento de este joven artista, que ha demostrado una riqueza creativa y versátil, pero también cuenta con un brillante espíritu empresarial que debiera tener cualquier artista que quiera tomar las riendas de su carrera. Fito se ha rodeado de la gente adecuada, todos jóvenes con habilidades empresariales, y se ha asegurado que es él quien está a la cabeza del manejo de sus creaciones musicales. "Absolutamente", dice el artista. "Esa es la razón por la que empecé mi propia compañía con Chris (Androutsos), Crown Loyalty Entertainment, porque necesitaba tener la mente de un hombre de negocios. Desde que publiqué mi primer álbum, "Higher Level", lo que firmé fue un acuerdo de distribución. Nunca firmé contrato de artista con Universal, lo que significa que soy dueño de toda mi música. Todo mi catálogo, toda la música de Fito Blanko que ustedes escuchan, incluso desde cuando empecé, yo soy el dueño, es toda mía. No es propiedad de ningún sello discográfico. Me da la libertad de administrar toda mi música, poder dar licencia de toda mi música en todo el mundo. Me gusta ser yo quien está al mando de todo el aspecto comercial de las cosas." Esta mentalidad y curso de acción es algo que todo artista debería aprender.
El ser testigos de su gran éxito, de la forma en que este joven artista maneja su carrera y el inmenso talento que Fito Blanko tiene, no hay duda alguna que él eleva el perfil de todos los Latinos en Toronto, sienta un precedente como pionero y un ejemplo a seguir por otros, abre las puertas para que otros artistas emulen su ejemplo y para que inspire y motive a otros a que cuando se trabaja duro y se tiene fe en uno mismo y en lo que es capaz de lograr, definivamente se puede alcanzar el éxito, independientemente de donde se vive y de donde vienes. Estamos muy contentos de ver lo que el futuro traerá para Fito Blanko.